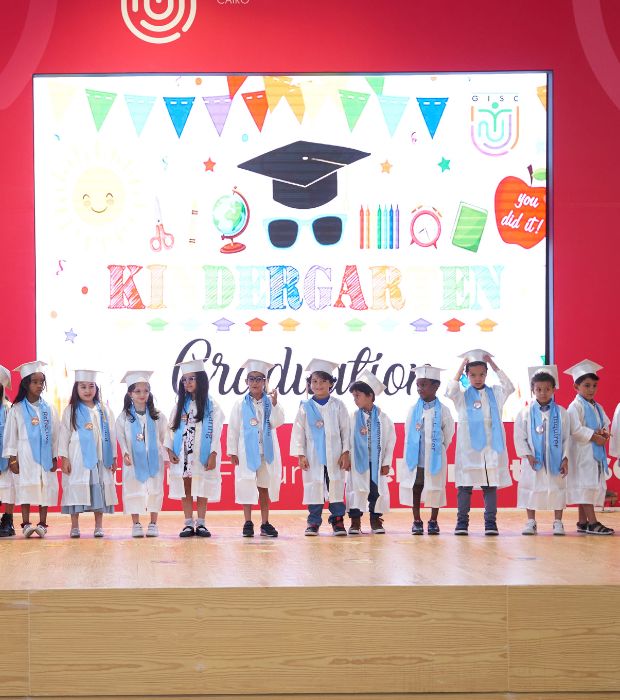 Early Years
Welcome to GISC Early Years! We are delighted that you are sending your young genius to develop all their skills in an inquiry-infused, structured, play-based approach. Teaching children to become independent, confident, principled leaders is our goal.
In Pre-Kindergarten (PRE-K), young geniuses start at 2.6 years old. They are led through a series of hands-on games and projects to help build their curiosity and learn what tools they can manipulate to satisfy their interests.

As well as learning vital social skills they need to navigate through life, our students learn to reflect on their choices to support their learning and personal development.
In Kindergarten one (KG1), young geniuses start at 3.6 years old. The children build on their previous knowledge and work on solidifying that learning. Becoming risk-takers and exploring new ideas is one of the many focuses for the year. Learning to read, write and comprehend text is important to master at this young age. Our Math is designed to build on their critical thinking skills and embed them throughout other subjects. Being able to balance learning, social skills, and interests will be another path they will succeed in while at GISC.
In Kindergarten two (KG2), young geniuses start at 4.6 years old. The children should now have the fundamentals to cultivate learning attributes. Enhancing their academics, refining their English language knowledge, and introducing a second language will develop their enthusiasm for Grade 1.
Using technology throughout the day will prepare the students' understanding for new global developments. Students' daily participation in school life teach them responsibility and key concepts for approaches to learning.